Released 4th November 2016.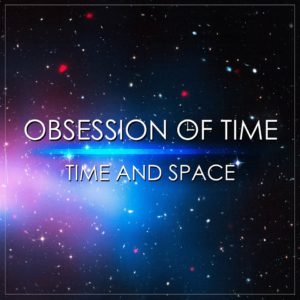 Buy or Listen:
Apple: https://itunes.apple.com/…/a…/time-and-space-ep/id1167866657
Spotify: https://open.spotify.com/album/5BVUx6OY38rOYocLwxVUeU
Bandcamp: https://obsessionoftime.bandcamp.com/album/time-and-space
Google Play: https://play.google.com/…/album/Obsession_of_Time_Time_and_…
This Friday we are featured in two releases!

🎶 The brilliant duo BlakLight is releasing a remix-EP of their wonderful dark electro-pop song "Unknown Love".
(Snippet and link to bandcamp in the comments)

🎶 The awesome solo project of Ulf Müller, Projekt Ich is releasing the single "We Are The First" in collaboration with Swedish Electric City Cowboys. This a song from an upcoming album with a lot of collaborations.
(Link to video Premiere in the comments)

Meanwhile checkout "You Brought Feelings" a single we recently released:
🎹 Link to all digital services: album.link/YouBroughtFeelings 🎹 ... See MoreSee Less
Playing your remix of Projekt ich today on my show. Great remix!