Released 4th November 2016.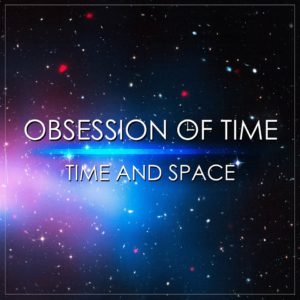 Buy or Listen:
Apple: https://itunes.apple.com/…/a…/time-and-space-ep/id1167866657
Spotify: https://open.spotify.com/album/5BVUx6OY38rOYocLwxVUeU
Bandcamp: https://obsessionoftime.bandcamp.com/album/time-and-space
Google Play: https://play.google.com/…/album/Obsession_of_Time_Time_and_…
Obsession of Time
Swedish electropop-band based in Malmö. Obsession of Time was formed 1988 and reunited 2015.
Thanks for your support during 2022! ❤️ We did release a few things but more to come in the next year!

Our single "Until the End" was out 1st of April. It included awesome remixes by Kim Lunner, Nature of Wires, Milo Blue Productions and Francesca e Luigi.

The two EPs "Lost in Time" (2019) and "Leaving Time Behind" (2021) were merged into the album "Onwards", that can be bought as physical CD on Bandcamp.

We had the privilege to be support to the brilliant and legendary The Mobile Homes at Charles Dickens Bar & Scen. The video bellow is shot that evening

A handful of remixes were made and some of them are released; ETH and Après La Nuit. There is more remixes to come out early next year...

Our 8th Christmas gift to you "Winter Wonderland" was out now in December.

An extra big thanks to some of our supporters: Synthtopia with John Tupper, Steve Jordan Synthesizer Show and NOSW Podcast who have played our songs several timed in their shows.

And finally, a huge thanks to Niclas at Pbhmedia for making all this possible!

🍾 Happy New Year all to of you, we look forward to a new year with new music and playing live. ... See MoreSee Less
Play

Thank you for the shout out
Härligt att följa er på fb Jane!
Load more